Shocking Photos of Varun Gandhi with 'Female Escort' surface on Social Media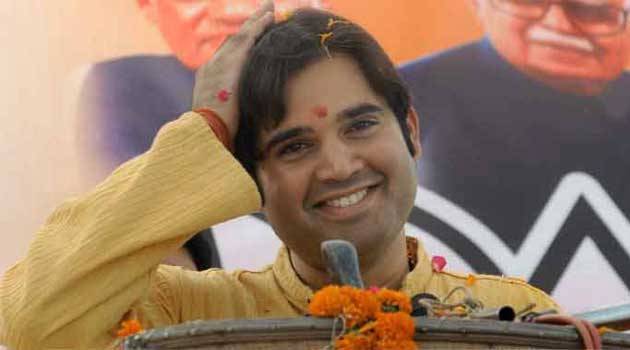 After news broke out that Bharatiya Janata Party (BJP) MP Varun Gandhi allegedly leaked defence secrets to arms dealer Abhishek Verma, as a result of being honey trapped and compromised by Verma, shocking nude images of an individual closely resembling the leader and engaging in sexual activities with the "female escort" have surfaced on social media. These sexual images are supposedly those handed over by C Edmonds Allen, a New York-based lawyer and former business partner of controversial arms dealer Abhishek Verma, as proof of the incident.
 The images are said to have been leaked but the authenticity of these pictures could not be verified. However, if proven to be genuine, it will be damaging to the image of the firebrand BJP leader who was aspiring to be BJP's chief ministerial candidate for Uttar Pradesh assembly elections. Some within the party believe that the entire episode could possibly be a sly job of insiders against Varun Gandhi's ambitious projections.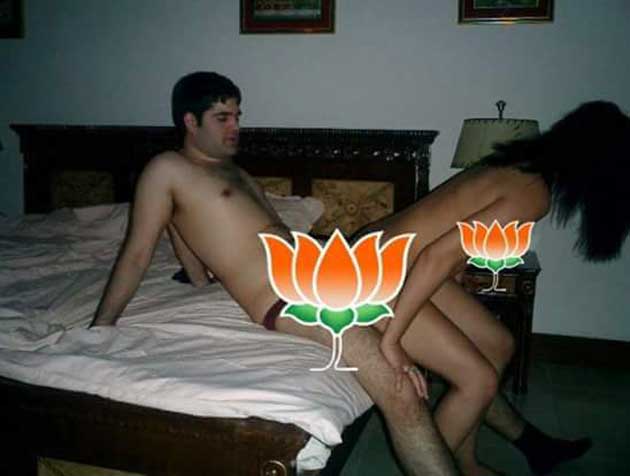 The BJP MP in his defense has claimed that the entire matter is a work of fiction and some people's imagination. He has also threatened to sue Swaraj Abhiyan founders Prashant Bhushan and Yogendra Yadav for defamation, who held a press conference revealing the matter to media. Varun told Indian Express: "Anyone who knows about the defence committee knows that there is no secret or confidential information that is ever shared with the committee."
He claimed that that parliamentary records would show that he never attended any meeting of the defence consultative committee and very few of the standing committee. Reacting against the allegations, BJP's Sultanpur MP on Saturday came out with a two-page long response, saying that there is "not one grain of truth or shred of evidence" against him. "I have needlessly been sought to be embroiled into a controversy in which I have no part," he said in an open letter addressed to "fellow countrymen", written in English.
Meanwhile, BJP has left Varun Gandhi to defend himself over defence secrets leaks, providing fodder to the rumor mills which claim the whole matter is an inside job. Earlier this year, unhappy over Varun Gandhi's blatant attempt to project himself as probable chief ministerial candidate during BJP's two-day National Executive conclave at Allahabad, the party issued showcause notice to two party workers, who allegedly were found to be involved in projecting the Sultanpur MP. This made it clear that many within the party were uncomfortable of Varun Gandhi's growing ambitions.
Posters of Varun Gandhi were put in the the city to make sure that Varun Gandhi's candidacy was not missed for Uttar Pradesh assembly elections early next year.  Some party workers were found shouting slogans in support of Varun Gandhi at the entrance of the party National Executive meeting. All this did not go down well with the party leadership. Maneka Gandhi's son is one of the youngest popular leader from the state with a huge fan base on social media.
In another incident earlier this year, Varun Gandhi's visit to Allahabad, ahead of UP polls, triggered a fresh controversy. According to the party sources, the sudden visit of Gandhi did not go well with the Modi bhakts who think he was trying to present himself as the chief ministerial candidate in the poll-bound state. Sources in the party revealed Prime Minster Narendra Modi and the party president Amit shah are very much against any member of the Gandhi clan in the top leadership of the country as they believe the dynasty has no right to rule in a democracy where the people decide who the ruling class should be, not the home that you're born into.
BJP state leadership gave him a stern message and ordered him to not visit any place out of his constituency without seeking permission from the party leadership. The BJP source said organizational strategists see Varun Gandhi as a symbol of dynastic politics. Dynasty politics contradicts the Sangh's ideology.
The BJP has now maintained that there is no need for the party to comment on the allegations as Varun has himself clarified on the same. The ruling political party sees no need for it to be drawn into the controversy involving a sensitive issue like defence deals, it seems. Congress spokesperson Ajoy Kumar stated to media that the charge needs to be probed as Varun is a senior MP of BJP. He also expressed surprise that there was no statement from BJP in the matter also party chief Amit Shah is silent.
The incident grabbed national attention after a US-based lawyer C Edmonds Allen alleged that his former business partner and controversial arms dealer Abhishek Verma "honey-trapped" Varun Gandhi and some senior military officials with foreign sex workers to extract sensitive information about defence deals.
The allegations have been made in two letters sent to PM Modi's office on August 25 and September 16 by lawyer-turned-whistleblower C Edmonds Allen, who has over the years supplied hundreds of documents to the CBI and other agencies against Verma, an accused in the infamous Navy war-room leak of 2005 and other cases.
Courtesy: naradannews.com