Upset by legal wrangle, Sahitya Akademi winner Aniruddhan Vasudevan declines award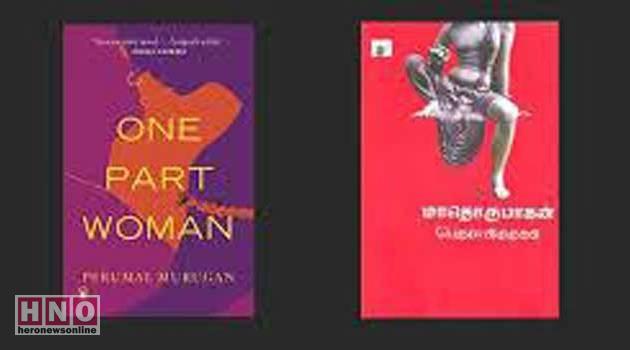 Aniruddhan Vasudevan, who won the 2016 Sahitya Akademi award for translation in English, has written to the Akademi and declined it, apparently frustrated at the legal wrangle over the award. Vasudevan had been recognised for his work on One Part Woman, translation of Perumal Murugan's Tamil novel Mathorubhagan, which had sparked massive protests in 2014 by Hindu caste-based and religious groups, who later filed a petition in Madras High Court against the Sahitya Akademi award to Vasudevan.
Kannan Sundaram of Kalachuvadu publications, who faced wrath of these groups for publishing Murugan's original Tamil work, said that Vasudevan has emailed him, stating that he was declining the award. "He said he had written to Sahitya Akademi (as well) about his decision," Kannan said.
According to people close to the publishers and the author, Vasudevan, pursuing PhD on transgender issues at University of Texas in the US, wrote an email to the Akademi, declining the award, on Monday morning (Texas time). "He was clear that one shouldn't be fighting for an award. He said that an award shouldn't be controversial," a person close to Vasudevan said.
Author and editor Githa Hariharan, one of the three jury members for the award, said she has heard about Vasudevan's decision. "It is a great shame if it was the controversy that forced the translator to decline the award," Hariharan said.
Pointing out that the decision to decline an award is a matter of choice, Hariharan said, "But the reason that forced him to take such a decision is shameful. Both the hounding of a writer and pressure on his translation work may have led to this. He (Vasudevan) is an extremely talented young translator, especially when translators in the literary world are always unsung heroes."
She also said, "It is a real shame if self-proclaimed protectors of a caste or community, who are ill-equipped to read a book, could not only question a translator and jury members of the Akademi but also waste precious time of the judiciary with such litigation."
In 2014, there were massive protests against Murugan by caste-based groups, mainly the Kongu Vellala Gounder community, an influential intermediate caste in western Tamil Nadu. They alleged that Murugan's novel had insulted their women and degraded a Hindu deity.
Local units of the BJP, RSS and other Hindu outfits had demanded a ban on the book and Murugan's arrest.
A series of threats and attacks forced Murugan to put up a Facebook post in December 2014: "Author Perumal Murugan is dead. He is no God. Hence, he will not resurrect. Hereafter, only P Murugan, the teacher, will live."
Based on the petition by Kongu Kalvi Valarchi Arakkattalai, a group from Kongu region, the setting for Murugan's novel, Justices M Sathyanarayanan and M Sundar of Madras HC put an interim stay on the award for Vasudevan in December last year. The bench observed that "prima facie it appears that the translation is both incorrect and inaccurate".
The court directed the Akademi to go ahead with its scheduled function — in December — and that the award in English translation category be deferred until its final order.
Courtesy: indianexpress.com