Bengaluru cops say man, sister-in-law hatched 'molestation plot' to get married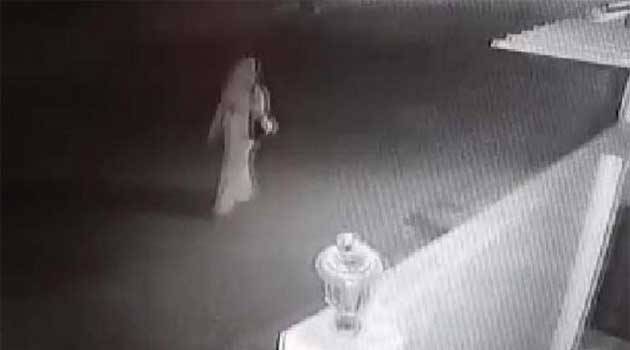 A man tried to use the spate of molestation allegations in Bengaluru as a decoy to carry on his extra-marital affair with his sister-in-law, police said on Sunday.
Footage from a CCTV camera showed a man stalking a burqa-clad woman walking towards a bus-stop on a deserted road on Friday morning. Another video, later in the day, showed wounds on her lips, tongue, hand and toes as she tried to resist the alleged molester.
Deputy commissioner of police (east division) Ajay Hilori said investigators found that it was a set-up. The alleged stalker is the woman's brother-in-law and he plotted the incident meticulously because her parents were trying to marry her off.
"The duo is in a relationship and decided to stage the molestation because she wouldn't be able to find a match then. The accused thought he could then convince his wife to let him marry her sister," the officer said.
The idea came after watching television channels that aired footage from a surveillance camera of a woman being molested by two men riding a two-wheeler in the Kammanahalli area of the city on New Year's Eve.
Hilori said the accused surveyed the area for cameras and staged the incident.
The man was so confident about his plot that he took the "victim" to the police station and helped officers to detect the specific video.
But he didn't know that there was another CCTV camera nearby and it captured the "post-molestation" scene. In the second video, the couple was seen chatting animatedly, which gave away their cover, an officer said.
When the accused was confronted with evidence, he reportedly confessed to the crime.
The woman admitted that the wounds were self-inflicted to make the conspiracy look genuine, police said.
A string of molestation allegations in the Karnataka capital since New Year's Eve have triggered national outrage. Revellers allegedly molested and groped several women on MG Road and Brigade Road, while CCTV footage showed two men on a bike assault a woman near her house.
On January 4, two men on a motorcycle allegedly tried to molest a woman returning home from a gym. The incident was reported on Saturday.
Chief minister Siddaramaiah said the incidents were being viewed seriously and protecting the dignity of women is his government's top priority. "Effective steps are being taken to increase the rate of conviction in such cases."