Lessons from MCD Polls: AAP Needs to go Back to Roots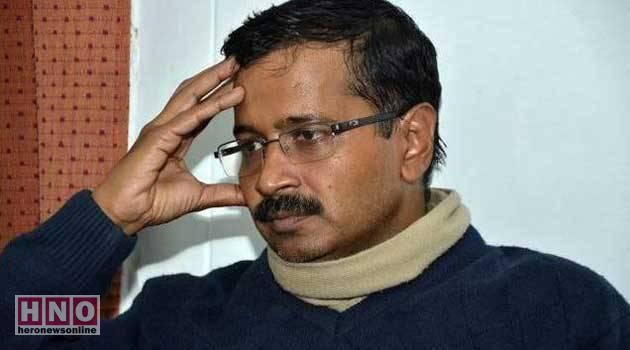 Delhi MCD verdict is out. And it is not the people party or the Kejriwal-led Aam Admi Party (AAP) winning this time.
The civic poll was being addressed as a litmus test for all the major players, the BJP, the Congress and the AAP. For the BJP, it was an important contest, as last time the party suffered a huge defeat in Delhi assembly elections though their recent win in Maharashtra put them in a strong position. The Congress was hardly significant but for the AAP, the election was being seen as a mid-term referendum, post two years of governance.
Now, when the results our out, it is a clear win for BJP, even though it was at the helm of affairs for MCD council in Delhi, and have not done any on-ground work. But if one has to lessons from the poll results, it appears the BJP is learning to master poll strategies. The lesson should really be for the AAP. Time for introspection for the party. What has led to the party loss yet again?
More focus on opposition's faults rather than its own performance. That seemed to be the only agenda and though political parties do it as a matter of practice, it appeared AAP was not concerned about the non-political, governance issues.
The blame on EVMs and insistence on old paper ballots it appears, has not gone down too well with the urban, educated people. It was seen more as an excuse rather than a serious allegation. It appears that the party has no lessons learnt. The anti-corruption mood was well-captured by AAP and that is why people voted for it. But, where is the change? they ask today.
The AAP highlighted the problems in Delhi and Punjab with great focus and energy. What it did not do was, give a solution. It has no clear-agenda on what it plans to achieve, to clear the drug menace in an entrenched state like Punjab, for example. It also appears that the party supremo Arvind Kejriwal is unable to impress people with his upfront approach anymore. What people found disarming and charming earlier, they seem to find a little rattling now. His approach seems like helplessness, or lack of political tactic, to manage Delhi and its affairs.
It was just two-years back when people of Delhi were in awe of Kejriwal-style politics. It came out in huge numbers to support AAP. There was still a section of people, who were skeptical and saw AAP as dramatics. However, these people were forced to keep their mouth shut, after AAP came to power in Delhi.
Now the tables seem to have turned. AAP now suffers from trust deficit. But, more importantly, this trust deficit is not about Kejriwal intent to deliver good politics, but only and only his, incompetency to deliver. The lesson for AAP in MCD polls is to find the kind of formula that made them win earlier. The time when Yogendra Yadavs and Prashant Bhushan of the party sat together and worked with thousands of volunteers to consolidate people's opinion and support. Going back to that formula may very well put AAP back on track before the next polls.
POOJA BHATIA
Courtesy: socialpost.news