Dalit – Muslim romance 'Kismath' is Kerala's answer to 'Sairat'
There were other things on Shanavas V Bavakkutty's mind as he stepped into the police station early that morning. That was until the familiar face on the side bench hauled his attention. Bavakkutty recognised her in the way people in small towns do. More so, because he was the municipal councillor and she, a social worker. Caste, colour, status, age, these were the words that repeatedly emerged from those who had cornered her and the young boy seated next to her. "Njangale jeevikaan anuvadhikyu (Allow us to live)," was all she had to say in return, over and again, her voice quivering.
Bavakkutty was haunted by the incident. "I should have interfered back then," the filmmaker said. "I could have but somehow I didn't think it was necessary. Both the girl and the boy sounded bold, capable of handling the situation." Two months later, while catching up with a friend over coffee, Bavakkutty learnt that the young man he saw at the station, a 21-year-old BTech student, had committed suicide. Bavakkutty carries the regret along with him as he goes about doing his duties in the rustic town of Ponnani. It was regret that compelled him to make a film about their destiny, called Kismath.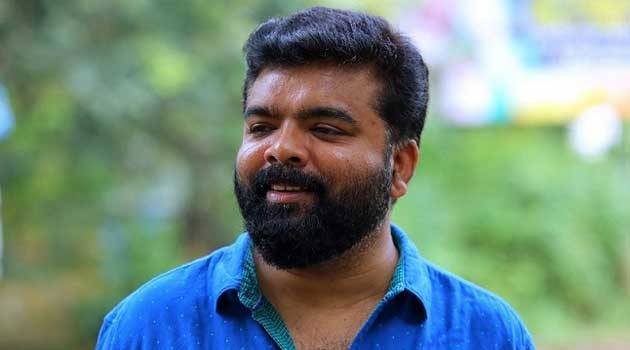 "Making this film was my way of trying to get over it, and this isn't my profession either," Bavakutty said. "Like someone who doesn't know swimming but is thrown into the water, I dabbled and went ahead because I had to tell this story." Kismath is Kerala's answer to Sairat. The doomed love story, which was released on July 29, is about a Dalit woman, Anita (Shruty Menon), who is in a relationship with a Muslim man, Irfan (Shane Nigam), who is five years younger than her. The opposition from their families and society and the trouble they go through after they approach the police for protection in order to be able to live together forms the core of the film.
The movie with no big names and fresh faces was completed on a tight budget of Rs 80 lakh. "All distributors and theatre owners were hesitant," Bavakkutty said. "Who will come to watch this film with no familiar faces, they asked. I finished filming in June 2015 and it took me a year and a reputed banner to convince them to release it."
It ended well for Bavakkutty. The song Kisapathayil, undoubtedly the best melody so far in 2016, secured the initial audience. In three days, the movie had recovered the money put in and three weeks later, it is still running in 15 theatres across Kerala.
Malayalam films with Dalit protagonists were typically seen in the Indian New Wave in the past. Mainstream cinema boasted of tharavaditham, a Malayalam word that roughly translates into pride from being born into a noble house and inheriting a high-status family name. Cinematographer and filmmaker Rajeev Ravi has been an exception, in that all his films, including the recent Kammattipaadam, have captured the lives of ordinary, often Dalit, men and what society inflicts on them.
Ravi was instrumental in getting Kismath off the ground. Bavakkutty met Ravi at his Kochi home and shared the three short films he had made and the idea of Kismath. Ravi guaranteed support and technicians, which encouraged Bavakkutty to start scripting and then shooting. "I have never thought of myself as a writer," Bavakkutty said. "I have never even written a love letter, but when I approached scriptwriters to write Kismath for me, they saw that I had it in me to write. These are characters I know from my homeland, and no one can portray them better."
Bavakkutty has served as the municipal councillor for ten years, and each day brings along new characters and crises, some of which are crying loud to be made into movies. An immigrant labourer whom he chanced upon at the police station and his hardships also form a part ofKismath. "I haven't travelled much or really seen the world," the director said. "The first time I even went to Chennai was for the screening of the film. So Ponnani is my inspiration, the people in it my characters." Bavakkutty has finished writing another script about his hometown. This time, the story is a thriller, another one that he encountered at the Ponnani police station.
Courtesy: scroll.in