EVM debate: I am an IIT engineer, know 10 ways to rig the machines, says Arvind Kejriwal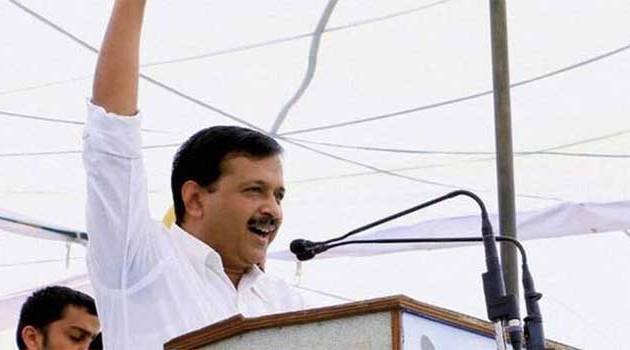 Aam Aadmi Party convenor Arvind Kejriwal on Friday once again reiterated his gripe that the Electronic Voting Machines used in the recent Assembly elections were tampered with. He further challenged the Election Commission's claims that the machine cannot be rigged. "I am an engineer from IIT [Indian Institute of Technology]…I can tell you 10 ways in which [the] EVMs can be tampered," he told NDTV.
Kejriwal's claims come amid reports that the Election Commission will hold a "hackathon" from the first week of May in Delhi to test the machines. "The companies, where chips of EVMs are manufactured, can use virus or bugs or something like that. The EC has no capability to read what the chips contain," he said, according to The Times of India. He added that his demand to look into EVM hacking will be there even if his party wins the upcoming civic body elections in Delhi. "Even if AAP wins municipal elections we will continue to demand probe into EVM tampering because it threatens the base of democracy. Tampered EVMs is a threat to me as well as to you [the ruling party]," he said.
The debate on EVM tampering started soon after the Assembly election results were announced on March 11. Mayawati's Bahujan Samaj Party was the first to cry foul. On April 11, 16 Opposition parties had urged the EC to conduct future elections using the paper ballot system, saying allegations of EVMs being tampered with had created a "deep-seated trust deficit" on their reliability. "It has shattered the faith of the people in the fairness of the electoral process…It is incumbent upon the Election Commission to allay those fears and apprehensions," they had said in a memorandum submitted to the Commission.
The Delhi chief minister further alleged that the EVMs used during the Punjab polls were faulty and blamed it for the AAP's defeat. "The [Election] Commission is pulling out all stops to help the BJP [Bharatiya Janata Party] win," he told NDTV. The Congress had swept the Punjab Assembly polls by winning 77 of out 117 seats. AAP emerged as the main Opposition with 20 seats while the Shiromani Akali Dal-BJP alliance bagged 18 seats.