BJP alerted its friends before demonetisation move, it's a scam, alleges Arvind Kejriwal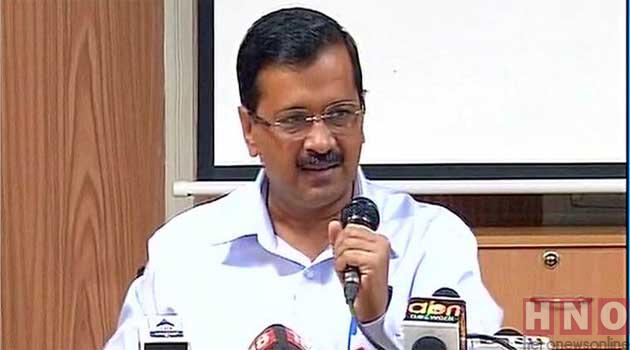 Delhi Chief Minister Arvind Kejriwal Saturday alleged the ruling BJP and Prime Minister Narendra Modi alerted their 'friends' before announcing the move to demonetise Rs 500 and Rs 1000 currency notes. In a press conference in the national capital, the AAP leader said, "Jab PM ne ailaan kiya, uske pehle apne saare doston ko satark kar diya jinke pas kaala dhan hai,unhone apna maal thikane laga diya (Before making the announcement, PM cautioned his friends (aide) who were hoarding black money. They took care of their money)."
Calling it a 'big scam' in the name of fight against black money, Kejriwal said the government's intention is wrong. He said there have been big bank deposits in the last quarter and that these depositors were warned by the government before the demonetisation move.
"Modi ji ka surgical strike kaale dhan ke upar nahin hai, aam janata ke barso se jode hue savings par strike hai ye (Modi's surgical strike is not on black money. It is on the years of savings collected by the common man)," said the chief minister. He also demanded a complete roll-back of the demonetisation move.
Kejriwal also pointed to a Punjab BJP leader who had revealed the government's move to introduce Rs 2000 notes on November 6, two days before PM's announcement.