Bangalore molestation incident becomes a tragic case of 'locals' against 'outsiders'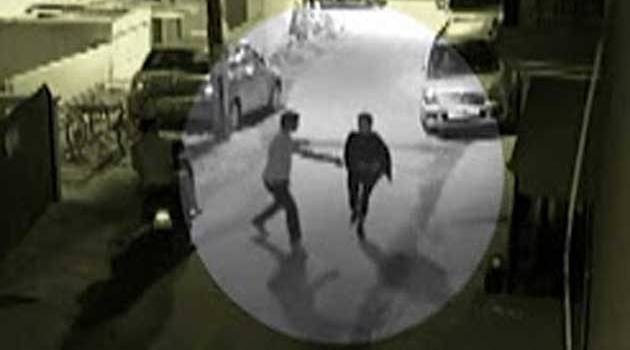 By early evening on Wednesday, the residents of a narrow lane of 5th Main Road in Bangalore's Kammanahalli were tired of answering questions. The media scrum in the street had been reporting excruciating and repetitive details of the attack that took place on this street at 2.40 am on January 1.
The incident that has caught national attention was captured by a CCTV installed by a local resident. The footage shows a woman alighting from an autorickshaw and walking down the street, when she is pursued and overtake by two men on a scooter. One of the men gets off the vehicle and grabs the woman just as she tries to break into a run. The man forcible hugs the woman, drags her towards the second man still on the two-wheeler and both men are seen attempting to molest the women as she resists. The men then throw her to the ground and drive away.
On Wednesday, two women and a man looked cautiously at the commotion on their street from behind a high gate of the house outside which the attack took place – the house that is seen in widely-circulated CCTV footage. "We don't want to talk to anyone now," one of the women said.
The residents of this house, who did not want to be identified, make it very clear that they had no knowledge of the incident and did not hear anything unusual at the time that it occurred. "There is always noise on this street at night, vehicles and people going up and down," said the woman. "As far as safety is concerned, we keep safe because we lock up and do not go out after 10 pm."
The police have detained five men in connection with the incident and questioned them at the police station less than a kilometer away from the site of the incident. While the identity of the assailants remains unknown, long-time residents of this street in Kammanahalli blame the general deterioration in Bangalore's safety on "outsiders".
"I have lived here for more than 26 years and this is the first time something like this has happened," said a 66-year-old woman, who lives in a lane behind the site of the attack. "Ever since all this apartment building have come up here, we do not know who comes and goes."
Who is to blame?
Kammanahalli is one of the Bangalore's newer neighbourhoods and has seen explosive growth in the last 15 years or so. Independent houses, apartment buildings, restaurants, and shops are arranged in no particular order along its streets. Affordable rents and proximity to colleges bring many student tenants from other parts of India and from abroad to the Kammanahalli.
"Safety has gone down because so many outsiders have come now," said M Srinivas, who lives in area. "About 10 years ago, if there was a group of people here, you would know nine out of 10 people. Now you may not know even one. That natural security is not there."
Srinivas' neighbour Paul Philip said that he was born and raised in the area and had never seen or heard of any incident like this before. Philip, too, makes the distinction between "locals" and "outsiders".
Philip said that while "local" people like him went indoors at 10pm, the "outsiders" only came out of their homes after 10 pm. "It is as if they are still keeping to daytime in their countries," he said, referring to the area's foreigner residents.
Bangalore's mistrust of outsiders and especially foreigners, especially people from African countries, is not new. Several incidents of violence against Africans have been reported in the past few years, some in Kammanahalli and the adjacent Hennur locality. In February 2016, tensions were high in a north-west suburb after an accident involving a Sudanese driver and a subsequent retaliatory attack on Tanzanian students.
"This area has the most number of people who are staying on in India after their passports have lapsed," said H Somashekhar, another neighbour of Srinivas and Philip. "The police must properly check the passports of all these people."
It must be noted here that the assailants in the CCTV footage did not have any distinctive features that marked them as foreign nationals or as being from outside Karnataka.
Speaking about the New Year's morning attack, Philip said, "You will never see a local person behaving like that."
NAYANTARA NARAYANAN
This article first appeared on Scroll.in